Neil Curtis - Owner / Consultant, NCHR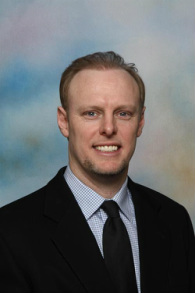 Neil Curtis is a highly-accomplished HR Professional with extensive experience in a broad range of industries since the late 1990's. Fueled by his passion for creating a truly great customer experience, Neil began his career in the HR consulting and outsourcing industry in 2008, which allowed him to better leverage his ability to develop and implement creative, valuable and practical HR solutions for clients.

In addition to providing HR consulting support to clients with strategic and day-to-day HR needs, Neil has a successful history of managing and executing HR projects in the areas of performance management, employee engagement, compensation, and recruitment. Neil is an expert in the development and implementation of HR policy manuals and executing basic HR audits, and has successfully dealt with numerous escalated employee relations issues such as harassment, violence, and discrimination in the workplace.

Neil has created and facilitated a broad range of HR related speaking engagements and customized training workshops (on topics such as AODA, Bill 168, performance management and leadership coaching), taught Employment Law and Diversity Management to internationally trained HR professionals, and authored numerous HR and business related articles for industry magazines and various newsletters.

Neil obtained his degree in Labour Studies at McMaster University and successfully completed the post-diploma Human Resources Certificate program at Sheridan College. He is an active member of the Halton Chapter of the Human Resources Professionals Association in Ontario; participates annually in the Halton Chapter Peer Mentoring program as a mentor to other HR Professionals, and is a Certified Personal Profile Analyst (PPA) through Thomas International Inc.


Randy Widdis - HR Consultant, NCHR

---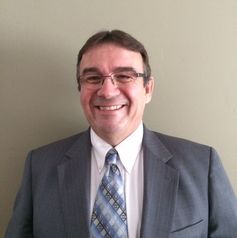 Randy brings over twenty years of global experience as a senior Human Resources business partner/consultant in diverse industries including manufacturing, retail, service and pharmaceuticals.

Anchored on the foundational principles of accountability, transparency, and authenticity, he brings passion and energy to building and enhancing solid collaborative relationships. With emotional maturity and intellectual curiosity, Randy strives to create and implement People Plans that are strategically aligned and that truly drive business results.

Randy's consulting expertise revolves around Talent Management and Development; Organizational Effectiveness and Employee Relations (including leadership training on maintaining a positive employee relations environment). Randy's broad background also includes senior involvement in Change Management; Policy Development; Recruitment; Job Descriptions; and Performance Management.

Randy is a great addition to NCHR. His foundational principles align nicely with our Core Values and Mission Statement. He has a great energy and vast experience, and will guide our clients toward creative, responsible and cost-effective solutions to their HR needs.

---
A Message from Neil Curtis

"We do things differently at NCHR. Our goal is to earn the trust of our clients, and to earn the opportunity to work with them again. This means we must act with a sense of urgency in helping them achieve their objectives. There is no 'fluffy HR stuff' going on here at NCHR."

---